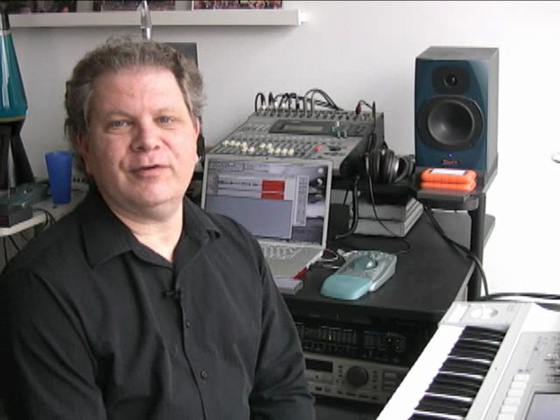 Chris Martirano
www.designsounds.com
has been playing for over 48 years and holds a both a Bachelor of the Arts in Music and Master of the Arts in Teaching. Chris lives and breathes music 24/7, working on an ever changing landscape of musical venture and projects.
Chris worked with Voices (ATCO – Atlantic Records) for over 10 years as keyboardist and song writer, and, as co-arranger and keyboardist on The Solution (Last Kingdom Records – distributed by Vision Records), Chris worked with the legendary Ms. Betty Wright, who co-produced the album.
Chris has programmed and played synthesizers for many major international recording artists, and currently programs patches for Kurzweil, Yamaha, Korg, Roland, Nord, Synthogy, and many others. Notably, Chris programmed and performed with world-renowned synthesist Wendy Carlos, Dream Theater keyboardist Jordan Rudess, composer and keyboardist Larry Fast, and others for the Bach at the Beacon concert held at the Beacon Theater in NYC.
Chris also has extensive experience in the world of the musical theater, serving as musical director and composer for the off-Broadway show Ministry of Progress and programming synthesizers along with David Rosenthal (keyboardist with Billy Joel's band) for "A Tale of Two Cities" recent Broadway run. He has also programmed synthesizers and electronic drums/percussion for Andrew Lloyd Webber's Whistle Down The Wind, Walmartopia (off Broadway), A Ring of Fire, and All Shook Up, among many others.
Chris is widely known for his work with Kurzweil Music Systems (a leading synthesizer manufacturer) where he directed product development for over 12 years, working with artists such as Jordan Rudess, Stevie Wonder, Herbie Hancock, Pink Floyd, Moody Blues and many others. Chris continues to enjoy a musically active life as choir director for St. Francis Xavier Parish in New Milford, CT, and keyboardist for the Open Door band at the New Milford United Methodist Church. He also performs regularly with Higher and Higher Band and with his duo Perfect Timing in the tri-state area of NY, NJ, and CT.